On this trip, we are proud to offer 100% home-made foods with home-made dehydrated meals and home-made snacks. This allows us to offer you only high quality and local food as well as to control our waste output. In fact, our trips are zero waste, we have banned plastic single-use bags and use only fabric bags to store our meals and snacks.
Even though we do not carry our gear on this trek, we are limited in the amount of gear we can each take with us, because of the use of a helicopter. Therefore, each participant will be limited to about 12-14kg of personal gear for the trip.
Terre Boréale respectfully acknowledges that this adventure takes place on the traditional territories of the Champagne and Aishihik First Nations.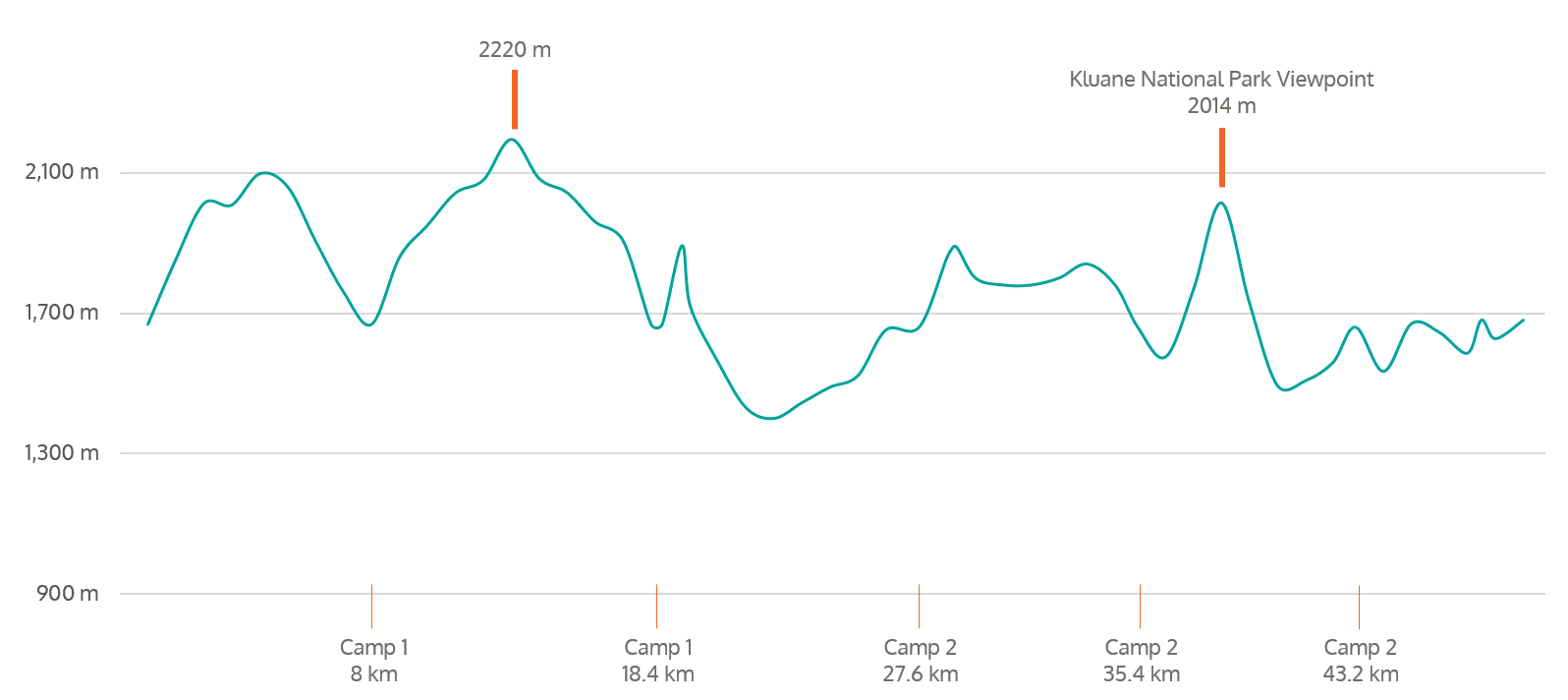 Meals as indicated in itinerary above
Accommodations as indicated in itinerary above, based on double occupancy (+ $250 for single occupancy)
Helicopter flight from and to Haines Junction
Experienced guide
The following equipment: tent, cooking gear, bear proof container and bear spray
Satellite communication device for emergencies
Single occupancy supplement of $250
Airport transfers
Alcoholic beverages
Domestic & International flights
Gratuities
"*" indicates required fields
"Wild Yukon Trek Six day trek in the Yukon wilderness that surpassed all my expectations. You don't need to be a hero to do it – the guides are experts at getting ordinary mortals to do extraordinary things. Max is a remarkable guide, ably assisted by Boris. You do need to be reasonably fit and have decent gear; backpacking boots make a difference when you're hiking in the tundra. This trip ranks up there with my Annapurna trek more than 30 years ago. I cannot recommend this expedition outfit enough. I hope to do another trip with them next year!"
"My husband and I and two friends booked this trip by helicopter into the Ruby Range for 6 days of hiking. The trip was well-planned and met our expectations. Max and Milena were great guides, providing good companionship, high-quality equipment, knowledge of the local wildlife, and exceptional food that they prepared and de-hydrated at home than re-hydrated in camp. They led us on interesting day-hikes from our base camp everyday with minor adjustments to take into account each person's physical abilities. This is a trip for people that are reasonably fit, making our own way across rough terrain (no trails) and climbing ridges for spectacular views. Highly recommended. The Ruby Range may look all the same from afar, but up close it is varied and intriguing with great views to Kluane National Park."