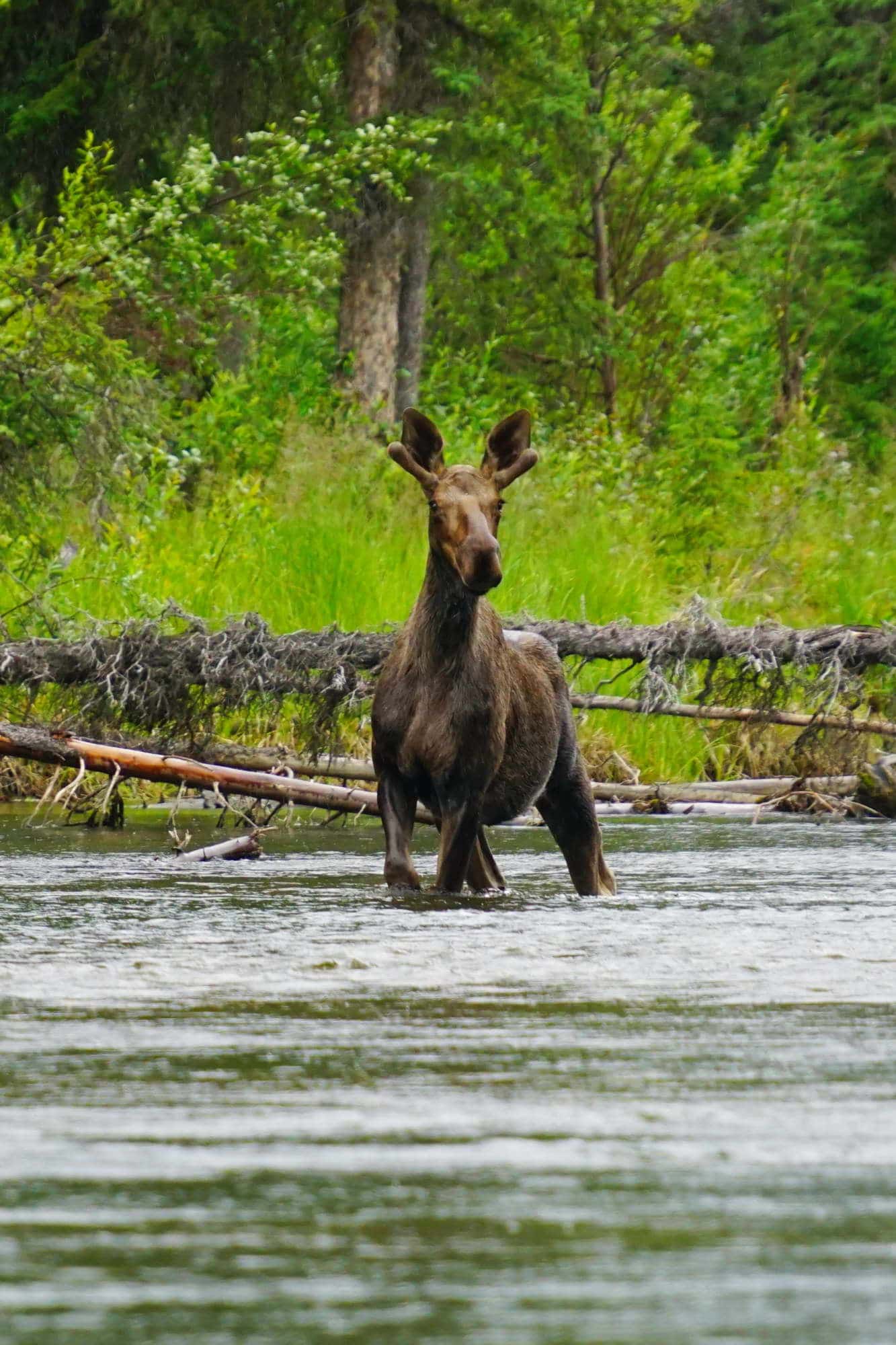 Since embarking on our first wilderness guided trips in 2014, Terre Boréale has remained committed to making a positive impact. We were novices in the business world though, and every aspect, from crafting tours and setting prices to marketing and managing finances, required a significant amount of learning and adaptation. Along the way, we encountered challenges and made mistakes, but we viewed these as valuable lessons that have helped shape our path.
When the Covid-19 pandemic brought Terre Boréale and many others to a stand still, we seized the opportunity presented by the global slowdown: we reevaluated our company's purpose and redefined our impact. This transformative journey began in 2021, with the invaluable support of dedicated individuals. Without their guidance and enthusiasm for our vision of Terre Boréale making a positive difference, we would not be where we are today.
By 2022, we had taken a significant step by taking Terre Boréale through B-Lab's Business Impact Assessment. As of June 2023, we are thrilled to announce that Terre Boréale has achieved certification as a B Corporation, or B Corp.
In addition to our Vision, Mission, and Values, Terre Boréale actively pursues a range of initiatives that reflect our commitment to making a positive impact on our employees, customers, community, and the environment.
Workers
Training – Our guides have access to a yearly amount to cover any training/course of their choice as long as it relates to our clients' experience in the wilderness.
Living Wage – All employees and contractors are paid above the Living Wage for Whitehorse, Yukon
Hiring procedure – To be as neutral as possible in its recruitment process, Terre Boréale recruits all staff using blind reviews of applicants.
Transparency – In an effort of being open and honest with its employees, each year, after the end of the fiscal year Terre Boréale meets with its previous season employees planning on returning the following season and walks them through its Income Statement.
Health and wellness – Terre Boréale employees have access to a Wellness account, to which the company contributes a certain amount for each day spent guiding in the field.
Profit sharing – returning guides have the opportunity to participate in our profit-sharing program.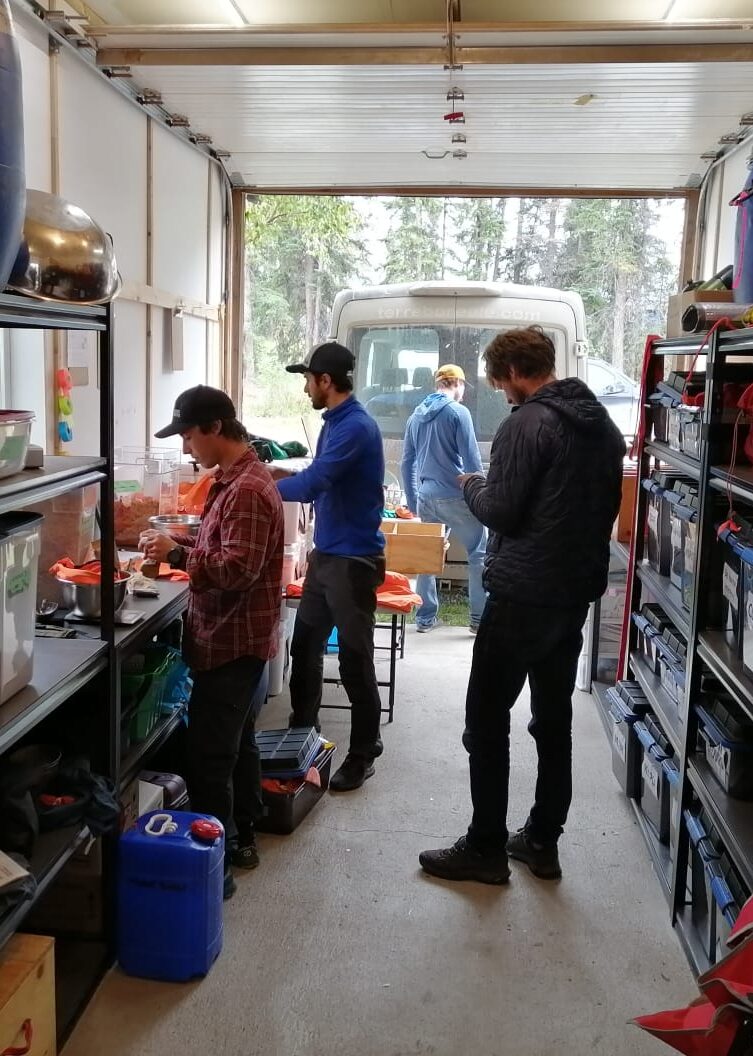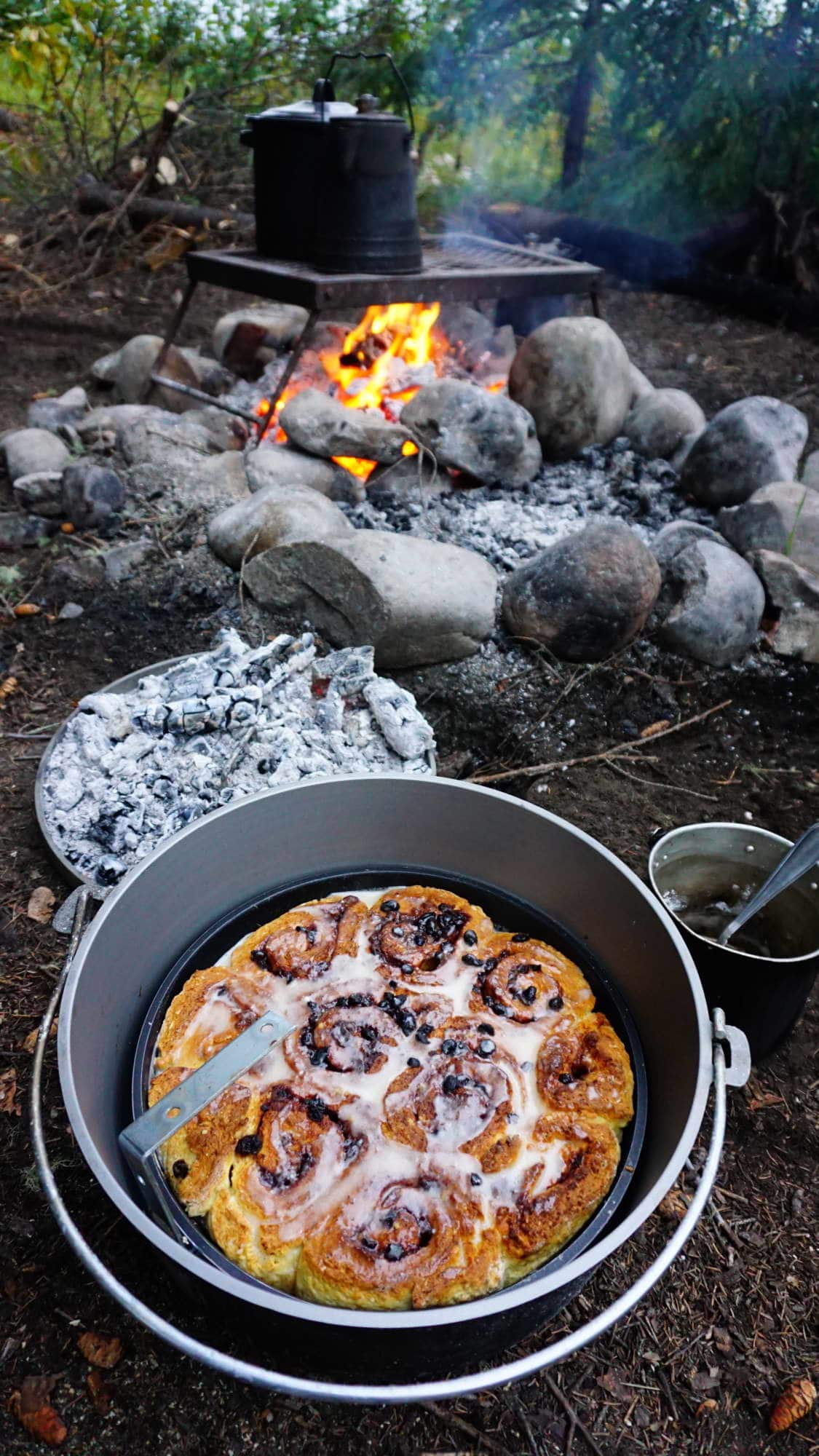 Customers
Health and wellness – it has been shown that spending time in the wilderness can improve mental wellbeing. Furthermore, Terre Boréale and its guides work hard to make every adventure a safe and relaxing experience.
Education – Our guides share their knowledge and their love for the Yukon on every tour, as we believe that education is key to the preservation of our environment. See "Why we fly" below.
Gourmet foods – we take great pride in offering great culinary experience on all our tours. Whether you join us for a canoeing adventure or a backpacking expedition, we promise a delightful gastronomic journey. Our canoeing tours offer the unique experience of open-flame cooking, using fresh ingredients to craft gourmet meals. Alternatively, for backpackers, we offer a diverse menu of home-dehydrated meals, prepared with the same dedication to flavor and quality.
Community
Shop local – We have a commitment to purchase the majority (50%+) of our core products from locally owned and independent suppliers. For example, all our meat products (to be dehydrated for our hiking trips or fresh for our canoe tours) are purchased from Tum Tum's Black Guilt Meats in Whitehorse, and the majority of the gear and supplies used on our tours come from Coast Mountain Sports.
Local Donations – Terre Boréale donates 1% of its annual profits to the Yellowstone-to-Yukon Conservation Initiative. Among the many nature conservation organizations, we have chosen the Y2Y for 2 reasons : on the one hand because of its wide scale, going from the US to Canada, allowing it to preserve the ecological corridors and connections necessary for an effective conservation of the habitats and species and on the other hand because it works for a better connection between people and Nature.
Every spring, Terre Boréale participates in the Spring Litter Clean-Up campaign organized by the Yukon Government to clean up Yukon's highways. Terre Boréale donates the use of its equipment (vehicles, etc.), the time for its staff and 100% of the proceeds are donated to the Yukon Conservation Society ($500 annually)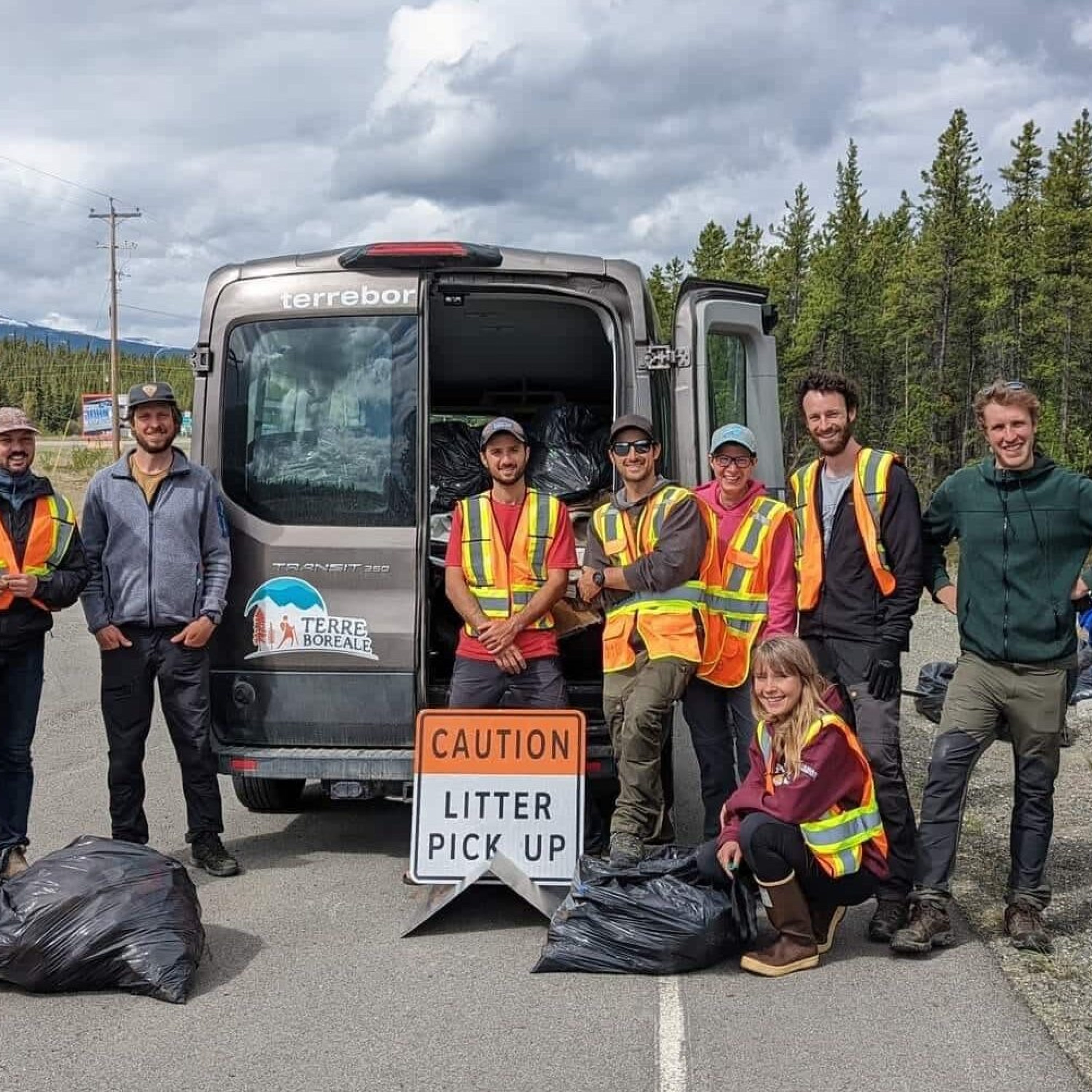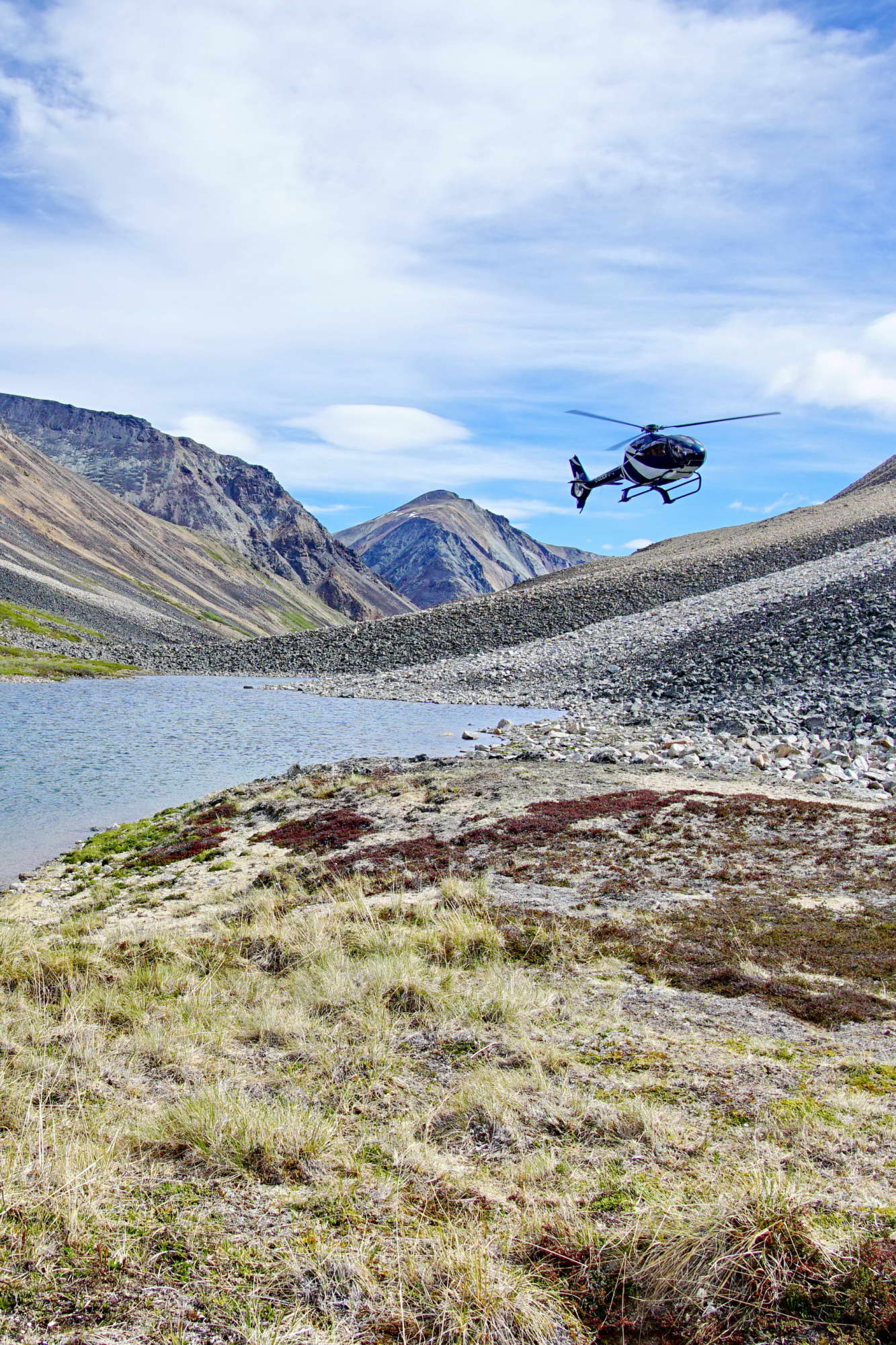 Environment
Why we fly – In everything we do we try to reduce our impacts on the environment. Yet, we use helicopters and float plane to get places on our tours. We are aware of the contradiction that this choice of transportation poses, and we stand by it as we strongly believe that anyone that comes on a tour with us will go home a stronger advocate for the preservation and conservation of our wild lands, its fauna, flora, and natural resources.
When going through university, both in Conservation Biology, we learned that two of the pillars of conservation of a natural habitat and its populations are awareness and education. If one does not know of the existence of such wild lands beyond our cities and roads, why would they care about preserving them? This is awareness.
Then a person needs to see the beauty and experience how unique and fragile the natural environment is, especially in the north where any disturbance may cause long lasting effect on the plants and animals living there. This is education, and this is exactly why, on every tour and with every client, we share what we know about the untouched spaces of the Yukon and their crucial importance in the battle against the environmental crisis we are all facing.
Northern Canada is one of the wildest places on Earth and the Yukon, with its endless mountain ranges, its crystal-clear rivers and lakes, its colorful flowers, and its magnificent wildlife, never lets anyone leave its territory without the conviction that this is a special place that deserves protection!
At Terre Boréale, we strongly believe that the benefits of educating our clients and making them advocates for the protection of the wild places of our planet outweighs the environmental cost of flying into the wilderness.
Limit number of trips – Terre Boréale commits to not guiding more than 3 groups per year on its remote wilderness trips (Coast Mountains, Ogilvie Mountains, Hess Mountains and Ruby Range) in order to limit its impact on the land and the species living there. Thereby, year after year, all our groups have the opportunity to experience real untouched wilderness!
Group size – We maintain a small group size, consisting of 6 guests accompanied by 2 guides, ensuring a 1/3 guide-to-client ratio, for 2 reasons. Firstly, it enables us to provide a highly personalized experience, delivering a level of customer service that meets our exacting standards. Secondly, it aligns with our commitment to minimizing our environmental impact, ensuring Terre Boréale treads lightly on the land we travel.
Leave No Trace – Ever since the first steps of Terre Boréale in 2014, we have always worked towards minimizing our impact on the environment we hike and paddle through. We thoroughly follow the Leave No Trace principles in order to preserve the purity of the water streams, to limit the trampling of fragile vegetation around camps and trails and to maintain the quality of the wilderness experience for future travelers (we don't build kerns, we do not flag our path on trees or rocks, we don't build fires where no fire rings are found, etc.).
Zero Waste – Our meticulous approach to supplier selection and our in-house preparation of hiking dehydrated meals and snacks are integral to our commitment to minimizing waste at every stage of our adventure planning and execution. We source our core ingredients, such as flour, quick oats, chocolate chips, dried fruits, and nuts, from a local organic bulk supplier, Yukon Organics. When acquiring fresh fruits and vegetables from local vendors or grocery stores, we prioritize the use of reusable bags or, whenever possible, forgo the use of bags entirely.
To further reduce our environmental footprint, we store all our dehydrated food in durable, reusable containers and package our meals and snacks in high-quality, reusable, food-grade fabric bags. Consequently, the sole waste that might result from our hiking adventures is limited to the packaging of blister bandages!
Data Collection – Terre Boréale specializes in exploring some of the most remote and inaccessible regions of the Yukon. These areas are often cost-prohibitive for biologists to access. In an effort to expand our knowledge about these pristine habitats, our guides actively gather field data. This valuable information is then shared with biologists from the Yukon Government Department of Environment, contributing to the broader understanding of these ecosystems.