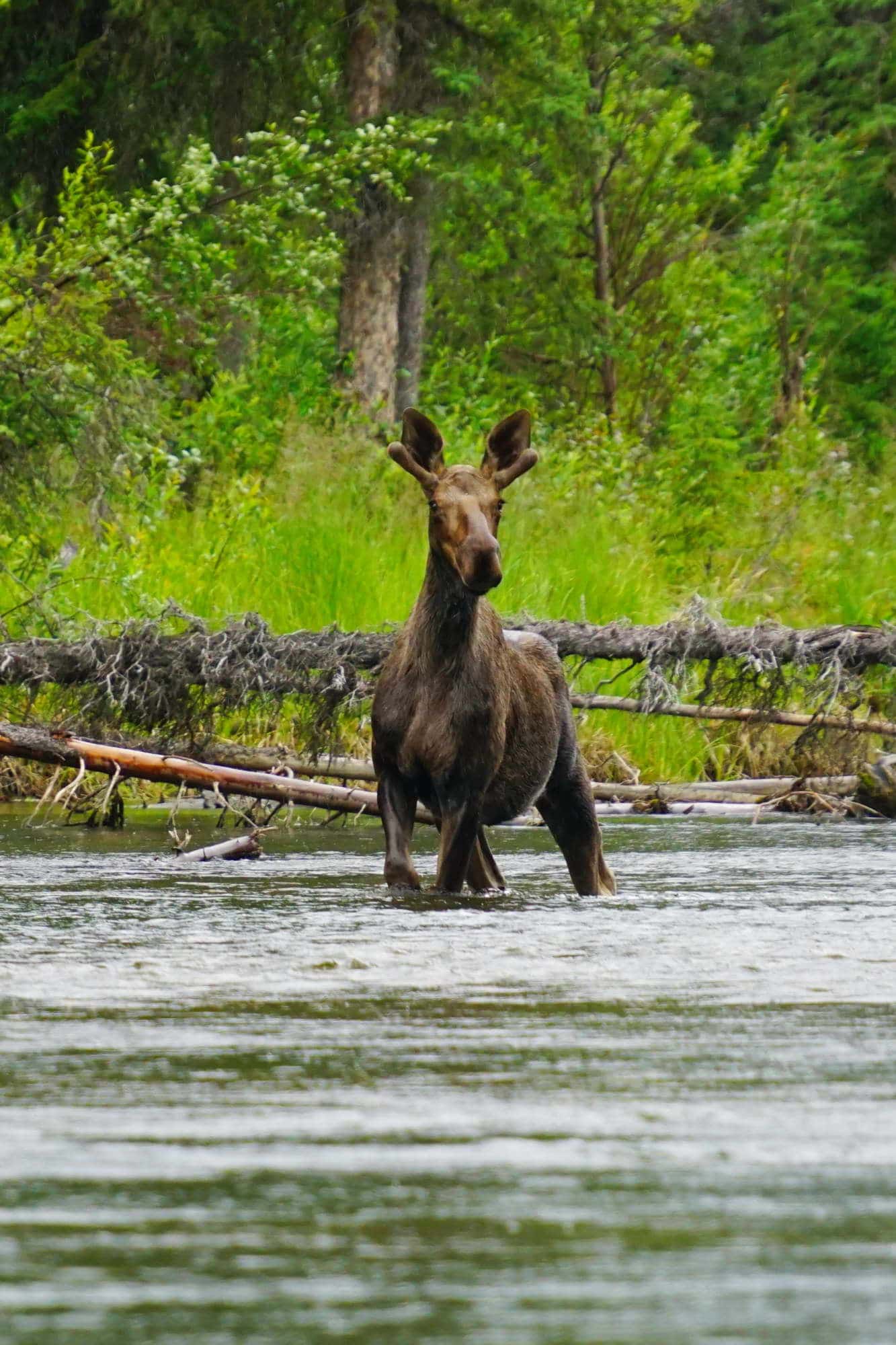 Yukon's uniqueness comes from its rich fauna and its untouched wilderness where humans are only visitors.
First Nations have lived for over 10,000 years in total harmony with the land, harvesting only what they required and leaving nothing behind if not for the few stone arrow heads we can find today!
Today however, besides climate change and the air pollution coming from far beyond the mountains, this wilderness is threatened by urbanization, the mining industry and sometimes even wilderness tourism itself if it is not done in the respect of the environment. Therefore, the conservation of the habitats and species of the Yukon is of the highest importance, not only to preserve the high quality of wilderness tourism products but above all to ensure the preservation of the wilderness for future generations!
In this sense, Terre Boréale commits to not guiding more than 3 groups per year on its remote wilderness trips (Coast Mountains, Ogilvie Mountains, Hess Mountains and Ruby Range) in order to limit its impact on the land and the species living there. Thereby, year after year, all our groups have the opportunity to venture into and experience real untouched wilderness!
To go even further, Terre Boréale donates 1% of its yearly profits (as monthly donations) to a non-for-profit organization working towards the conservation of habitats at a large scale: the Yellowstone to Yukon Conservation Initiative.
Among the many nature conservation organizations, we have chosen the Y2Y for 2 reasons : on the one hand because of its wide scale, going from the US to Canada, allowing it to preserve the ecological corridors and connections necessary for an effective conservation of the habitats and species and on the other hand because it works for a better connection between people and Nature!
In everything we do we try to reduce our impacts on the environment. Yet, we use helicopters and float plane to get places on our tours. We are aware of the contradiction that this choice of transportation poses. In fact, we are aware of it and we stand by it because we believe that anyone that comes on a tour with us will go home a stronger advocate for the preservation and conservation of our wild lands, its fauna, flora, and natural resources.
When going through university, both in Conservation Biology, we learned that two of the pillars of conservation of a natural habitat and its populations are awareness and education. If one does not know of the existence of such wild lands beyond our cities and roads, why would they care about preserving them? This is awareness.
Then a person needs to see the beauty and experience how unique and fragile the natural environment is, especially in the north where any disturbance may cause long lasting effect on the plants and animals living there. This is education, and this is exactly why, on every tour and with every client, we share what we know about the untouched spaces of the Yukon and their crucial importance in the battle against the environmental crisis we are all facing.
Northern Canada is one of the wildest places on Earth and the Yukon, with its endless mountain ranges, its crystal-clear rivers and lakes, its colorful flowers, and its magnificent wildlife, never lets anyone leave its territory without the conviction that this is a special place that deserves protection!
At Terre Boréale, we strongly believe that the benefits of educating our clients and making them advocates for the protection of the wild places of our planet outweighs the environmental cost of flying into the wilderness.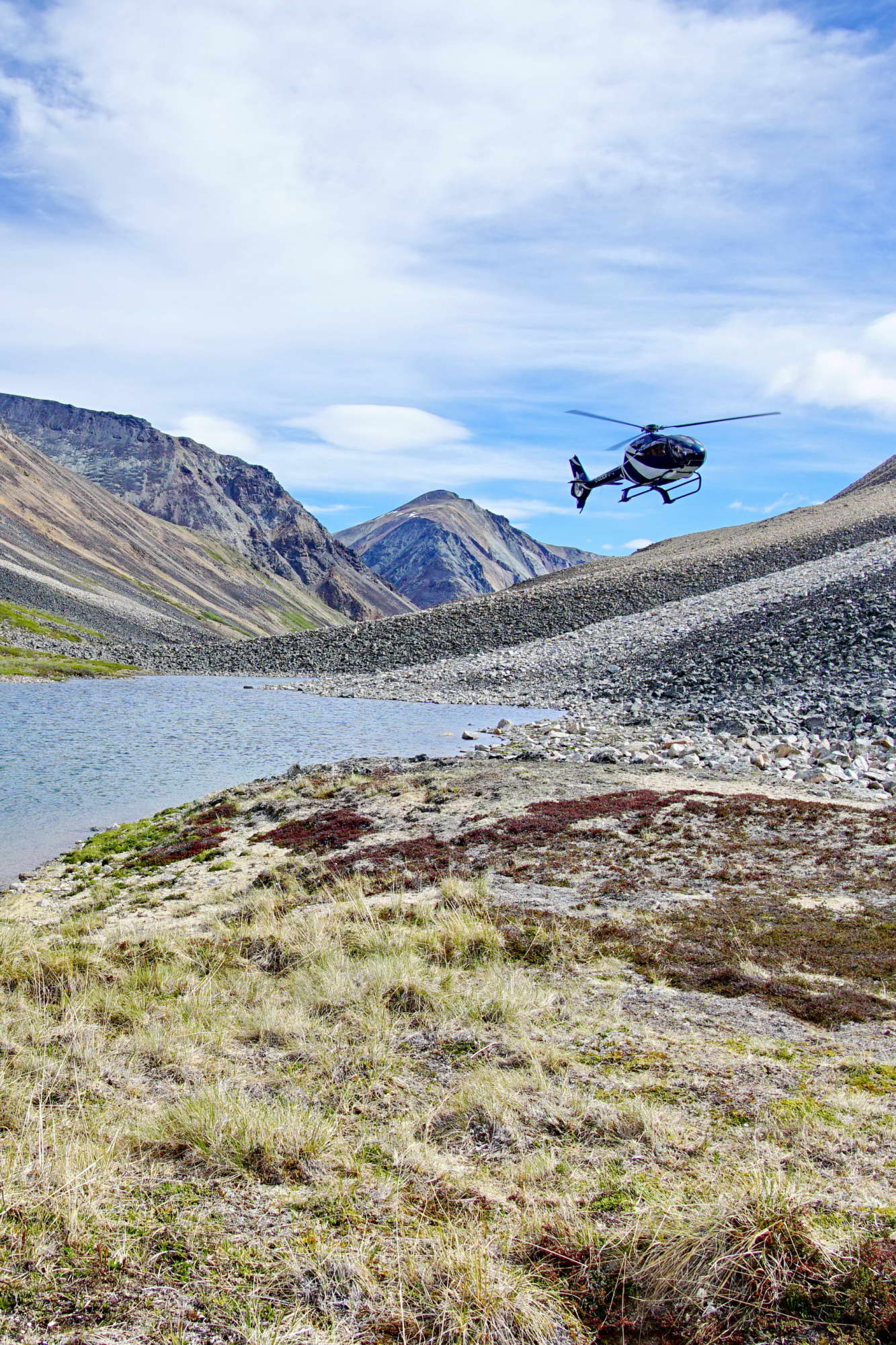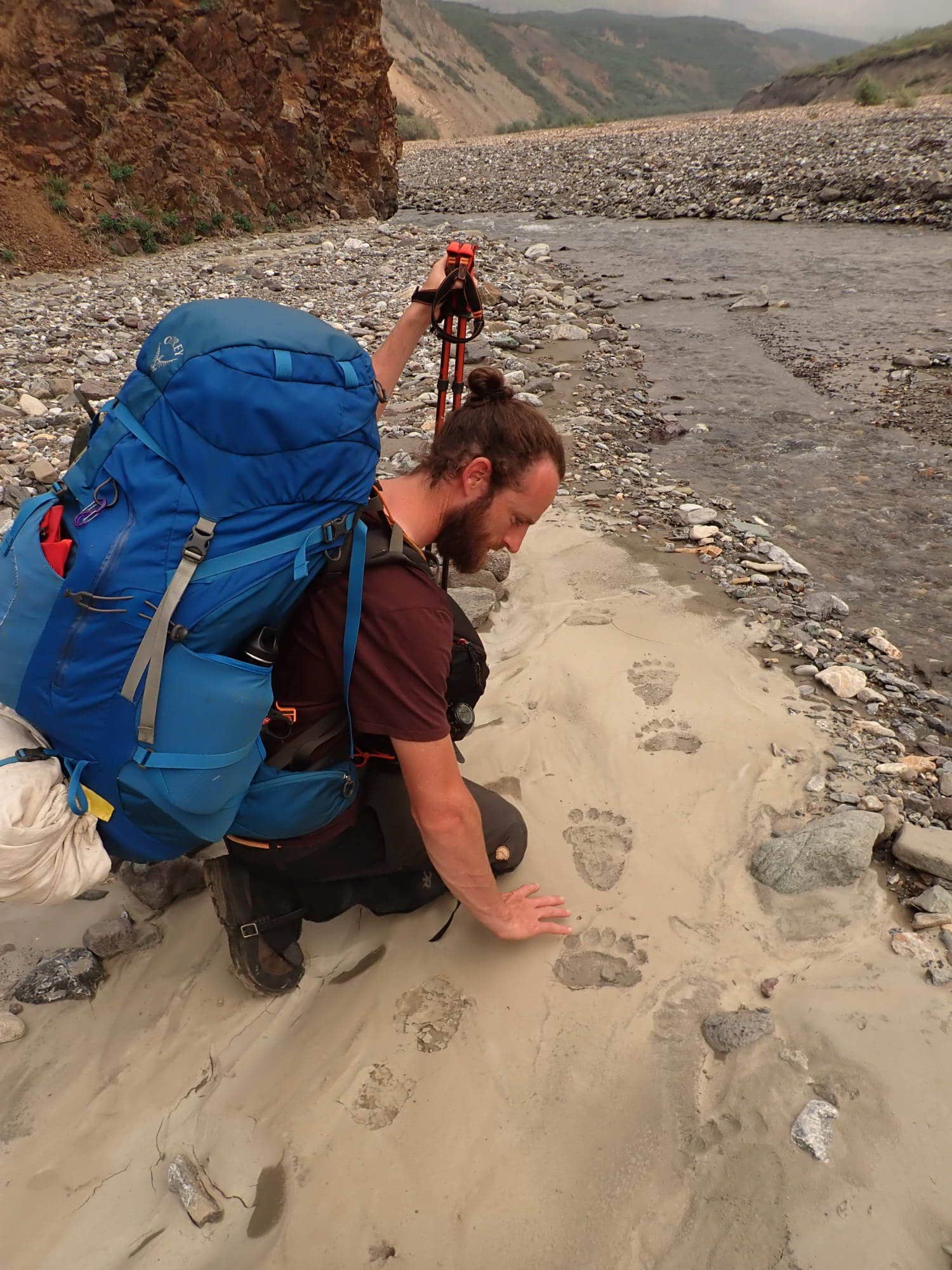 Ever since the first steps of Terre Boréale in 2013, we have always worked towards minimizing our impact on the environment we hike and paddle through. We thoroughly follow the Leave No Trace principles in order to preserve the purity of the water streams, to limit the trampling of fragile vegetation around camps and trails and to maintain the quality of the wilderness experience for future travelers (we don't build kerns, we do not flag our path on trees or rocks, we don't build fires where no fire rings are found, etc.)
In a nutshell: Take only pictures, leave only footprints!
Zero Waste and good foods!
During the winter 2018, we have decided to go further by applying to our business what we do at home: reduce our waste and be more specific on the origins of the food we buy.
Our goal is to work towards being a Zero Waste company both in the field and at home (our living room and Terre Boréale's office are one and the same!). We have not used disposable tableware in years and we have now banned any and all single-use plastics!
Because we cook and dehydrate our meals for our backpacking trips at home and we cook on the river using as many fresh ingredients as possible, we have the capacity to select what we put in our meals with care. As a result, we can use a maximum of organic ingredients (not always easy to find all organic foods in Whitehorse!) and above all we prefer to buy from local farmers. All our meat and eggs for example, come from Yukon or northern British-Columbia farms and are processed by a local butcher shop, Tum Tum's Meats.